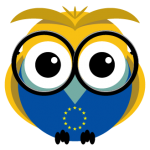 WHAT IS ETKINIZ EU PROGRAMME?
Etkiniz is a new programme which will provide support to civil society organizations for monitoring compliance with the International Human Rights Framework and advocacy.
WHAT IS HUMAN RIGHTS MONITORING?
Etkiniz EU Programme defines human rights monitoring as a whole of "data collection, verification and advocacy for the purpose of improving human rights practices ".
WHAT ARE SUPPORT CATEGORIES
Etkiniz provides support under two main categories: human rights monitoring and access to international human rights mechanisms. In both support categories, expert support can be requested.
Etkiniz EU Programme's help desk is open every weekday between 13:30 and 16:30.
You can contact us through telephone and email.
Phone
+90 312 447 79 60 and +90 312 448 25 43